Welcome to our Church website!
Are you looking for a way to get more connected? We are a Christ-centered community, building a healthy congregation, committed to reaching our city, state, and the world. Find us »

Our Mission
We will do our best to help you to make Heaven your home if provided the opportunity.The members of the Sheboygan Community church of Christ are made up of baptized believers in Jesus Christ who are attempting to practice non-denominational New Testament Christianity.
Sunday
Bible Study - 9:15 am
(Scheme of Redemption)
Worship - 10:00 am


Wednesday
Biblical Studies - 6:30 pm
(Book of James)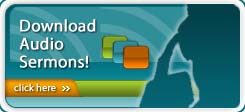 »
Pantry collection
Special collection for pantry every 3rd sunday of each month.
» 5.5.13
Potluck and Members Meeting
Christian fellowship and members only business meeting.
» 5.19.13
Sunday Night Live:
Sheboygan church of Christ–1815 N. 29th Street, 7:00 pm
» 5.5.13 - 5.8.13
Spring Gospel Meeting:
Brentwood Church of Christ - Milwaukee WI.